Framed Photograph on Card for Love birds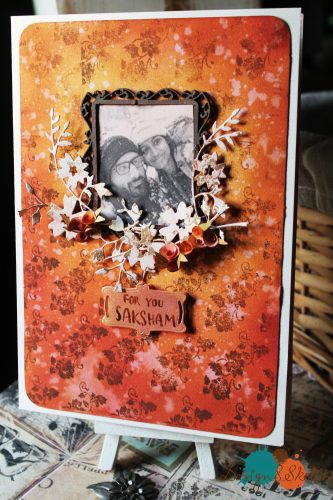 Pamela Sadhukhan wanted to surprise her special friend with thoughtful gifts and a special card for his birthday. She wanted something designed with a look quite similar to my "Woman in frame" card which I had made some months ago.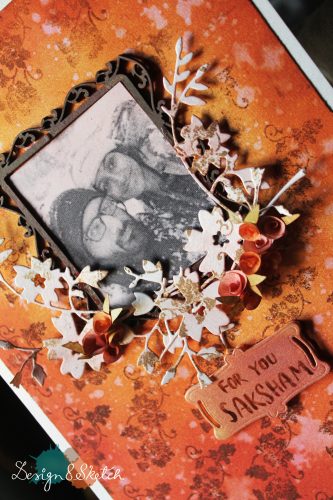 So I asked her for a lovely pic of her and her boyfriend, which I then photoshopped and printed in a monochrome so that it matched the overall tone of the card. I used a strong, 250 gsm card for the base, and framed the picture with a cardboard cutout on top. I painted the top with red and orange inks and acrylics, while adding hand cut and handmade flowers and leaves as flourishes to make the card look more unique. I also added the letters, "For you, Saksham" on Pamela's request.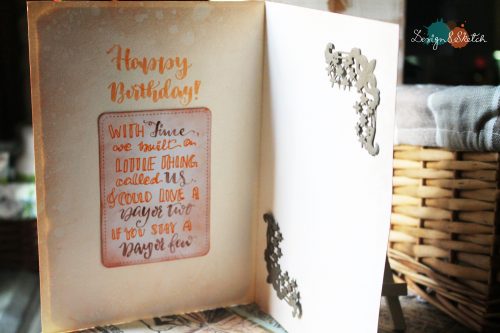 Inside the card, Pamela wanted me to brush letter a special message for her boyfriend, and also attach a frame so that she could insert a special photograph. The card has been customised to her liking, and every single aspect of it tells a story of the wonderful couple who are very much in love.
If you want to send a personalised card for a special someone with your message brush lettered, please contact me.