Wedding Card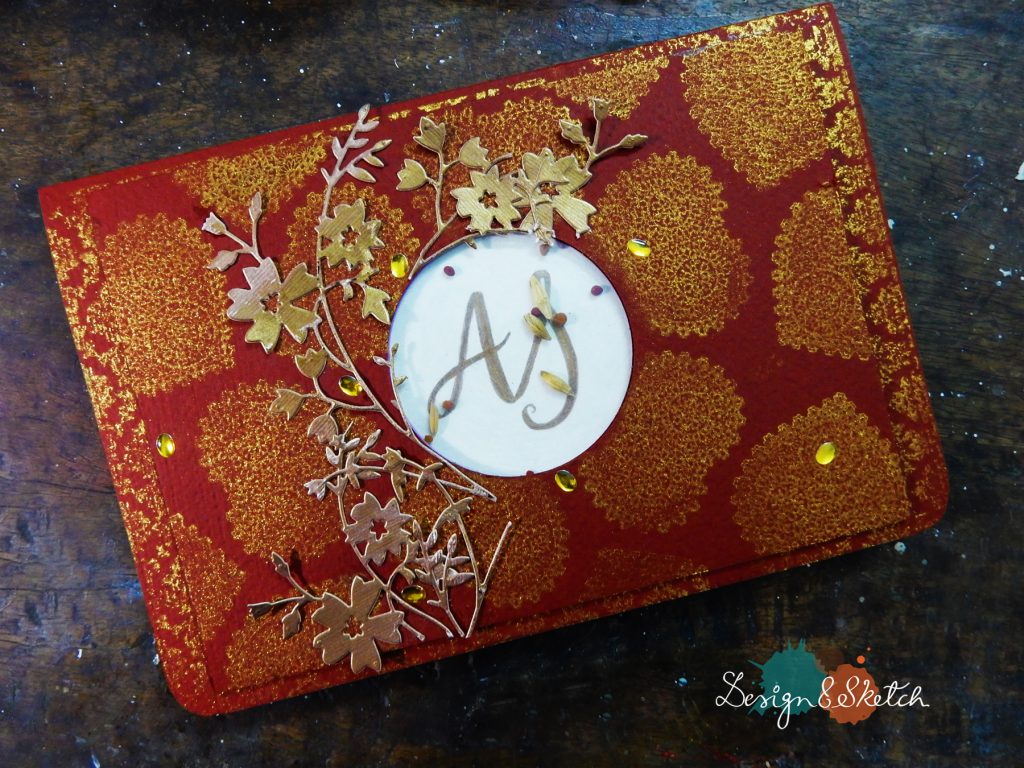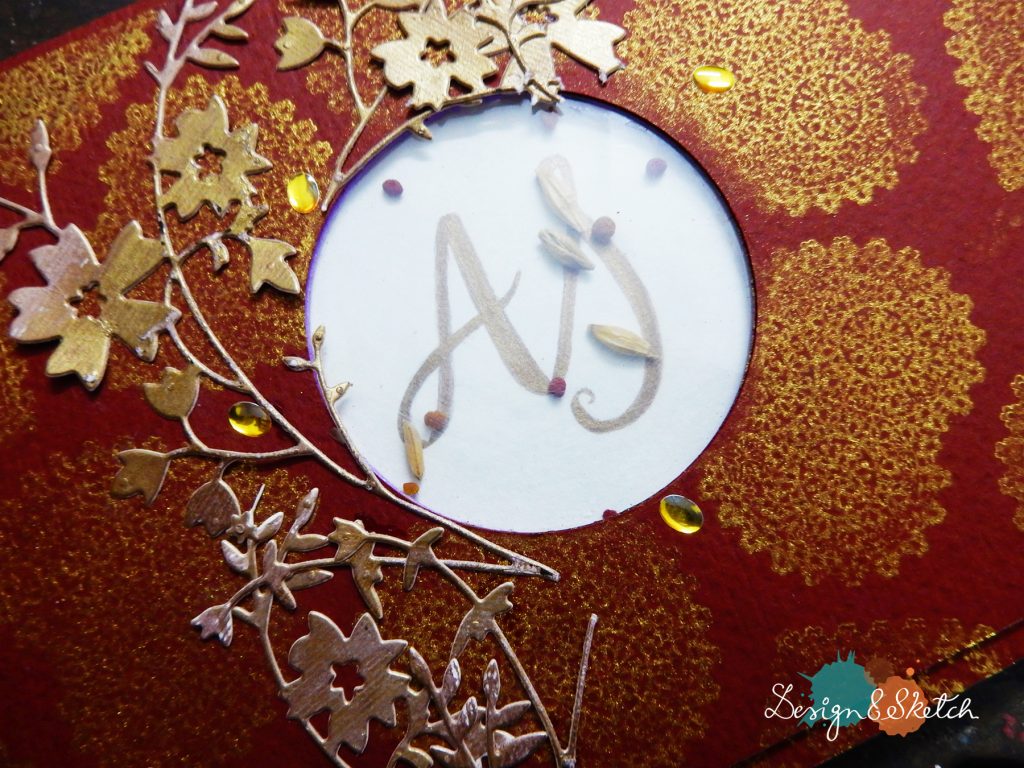 This has been a very interesting project for me. Someone I have known for a very long time is getting married in the coming year, and she wanted me to design a special card for her 'Tattya'. This is a special part of Indian marriage ceremony where the families of the bride and bridegroom arrange and decorate gifts for the couple. Suparba wanted to add a card that would go perfectly well with arranged gifts, and I designed one that would fit her requirements perfectly.
She wanted a card that is a bit unusual, with grains, halud (turmeric) and sindoor (vermillion) added to the card somehow. I decided to create a brush-lettered monogram in gold for the lovely couple, and I added the ingredients under the acetate cover so that they do not fall out.
I added some flowers that I painted in gold on the side, to create a more luxurious look that would suit the wedding occasion. For the cardstock I used red 280 gsm paper, which is strong and thick enough to not tear or bend easily.
The card inside has been left blank so that the couple could write anything they wanted, thereby being able to personalise the message and meaning of the card even more. I also made a cover with a simple gold heart painting on the top.
I had been working on making wedding invitation cards recently, so Suparba's request came at a very good time! 🙂 Plus, I had the honour of creating something unique that she could use for her wedding, and nothing can beat that feeling of making the bride-to-be truly happy!
If you want me to design a card for you (for any occasion), please feel free to contact me via this form.