Red Rose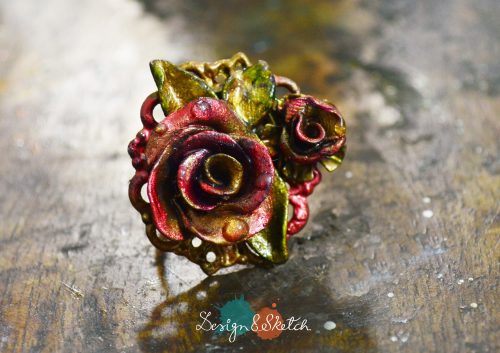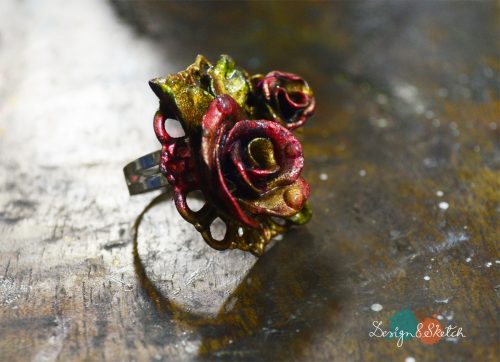 My client wanted a ring that would look a little antique, not too flashy and yet something unique that she would be happy to wear to all occasions. I used some brown gold and metallic red colours for the roses that I had made with Sculpey polymer clay. I added some leaves as well to complete the picture. I also added some glossy paints on the surface of the leaves and rose petals to create dew drops.
The paints I have used for this piece are non-toxic and waterproof. The ring itself is expandable, which means that it can become a perfect fit for anyone who wears it. The look is nothing too glitzy, and yet it is illustrative enough to catch people's eye.
If you like the jewellery pieces I make, please contact me for a custom order.